Please Update Your Links to MomsWhoSave.
MomsWhoSave is now at
http://MomsWhoSave.com
. Please update your links.
All new posts are there, and all the old posts have been moved too!



We don't want you to miss anything! Thanks.



---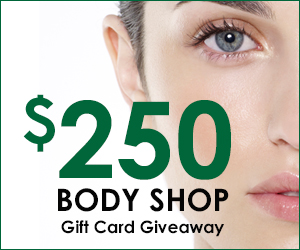 I love The Body Shop, and I'd love to have $250 to spend there. How about you?

Now you can enter to win a $250 gift card to The Body Shop. You could get so many great bath, body, skin care, and beauty goodies for yourself and your family.

Hurry and enter the giveaway here. Good luck!



_______________________________________________________

Print Friendly